News
Baker-Polito Administration Hosts 2017 Statewide Conference for Municipalities and Regions on Implementing Best Practices
Lieutenant Governor Karyn Polito and the Commonwealth's regional planning agencies will be hosting this important conference on Monday, September 18, 2017 from 8:00 AM to 1:30 PM, at the College of the Holy Cross in Worcester.
Participants will gain useful information on how to implement best practices across a range of key subject areas including:
• Financial management – how to develop a financial forecast and a
capital improvement plan
• Housing production – how to meet the challenge of sustainable housing
production
• Cybersecurity – how to analyze whether there is risk of unauthorized
access, how to implement policies and procedures, and how to identify
steps to remediate any problems identified
• Regionalization – how a few municipalities have successfully
implemented shared service models
• Energy and environment – how to complete climate change vulnerability
assessments and resiliency planning, developing a regional approach to
water management, and implementing an LED streetlight project
Registration is $25 and includes lunch. Space is limited, so click here
here to obtain more information or to register for this important
event, or contact:
Mark Fine
Metropolitan Area Planning Council (MAPC)
(617) 933-0789
mfine@mapc.org
___________________________________________________
  
MassDOT gears up to hold its annual statewide healthy transportation conference on Thursday, September 28, 2017!
This Year's Conference Highlights
Official launch of the statewide Pedestrian Transportation Plan's Municipal Resource Guide, featuring:
• Why is Walkability Important?
• Elements of Walkable Communities
• ADA Accessibility
• Safety
• Maintenance
• Snow and Ice Clearance
All-day program tracks highlighting:
• Municipalities
• Complete Streets
• Transit
Mega Sessions:
• Buses
• Health and Safety Campaigns
Site Visits and Video Awards
Moving Together 2017 will be held at the Boston Park Plaza Hotel & Towers, 50 Park Plaza in Boston.
For more information and to register for Moving Together 2017, visit the MT17 website.
MassDOT continues to advance work on the State Rail and Freight Plans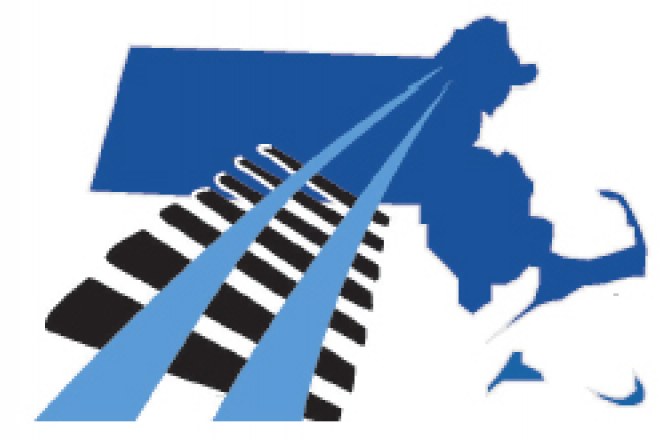 MassDOT is developing a statewide Rail Plan Update that will examine changes to the rail network and rail services since its 2010 Rail Plan was released.  The Update will also highlight rail industry trends that have occurred over time.  The Update will include a revised prioritization of short-term and long-range investments based on the current needs of the rail network. The Rail Plan Update was initiated in late 2015 and will be completed in Fall 2017.
MassDOT held a series of public meetings in June and November 2016 to engage the public at the Plan's commencement and after existing conditions were analyzed.  Presentations from the June and November 2016 public meetings are available on the MassDOT Rail & Transit Division webpage.
The overall project development schedule is posted as:
Late November 2016 – Late March 2017:  Initial Project Identification & Development of Evaluation Criteria.
April – Early May 2017: Identification of Projects for Economic Analysis (Phase 2).
Late April – Mid-August 2017

 

: Phase 2 Benefit-Cost Analysis.
Spring/Summer 2017: Public Review of Plan.
Fall 2017: Finalization of State Rail Plan Update.
For more information, contact:
Office of Transportation Planning 
Phone: 857-368-9800
Fax: 857-368-0639
Email: Planning@dot.state.ma.us
____________________________________________________

The Massachusetts Department of Transportation's (MassDOT's) Freight Plan is a strategic planning document that will define a short and long-term vision for the freight system in Massachusetts. The Plan will be multi-modal; including air, rail, truck and maritime transport. It will also include intermodal; transportation by more than one mode, such as trips using truck and rail.
MassDOT has hosted three Freight Advisory Committees and three Open Houses to provide the public with an opportunity to learn about the Plan and to participate in its development – most recently on April 24 at the Pioneer Valley Planning Commission in Springfield.
Visit the MassDOT Freight Plan page of www.massdot.state.ma.us for more detailed information about the State Freight Plan, or contact:
Gabriel Sherman
Project Manager
MassDOT
857-368-9800
tty: (857) 368-0655
Posted on 05/08/17